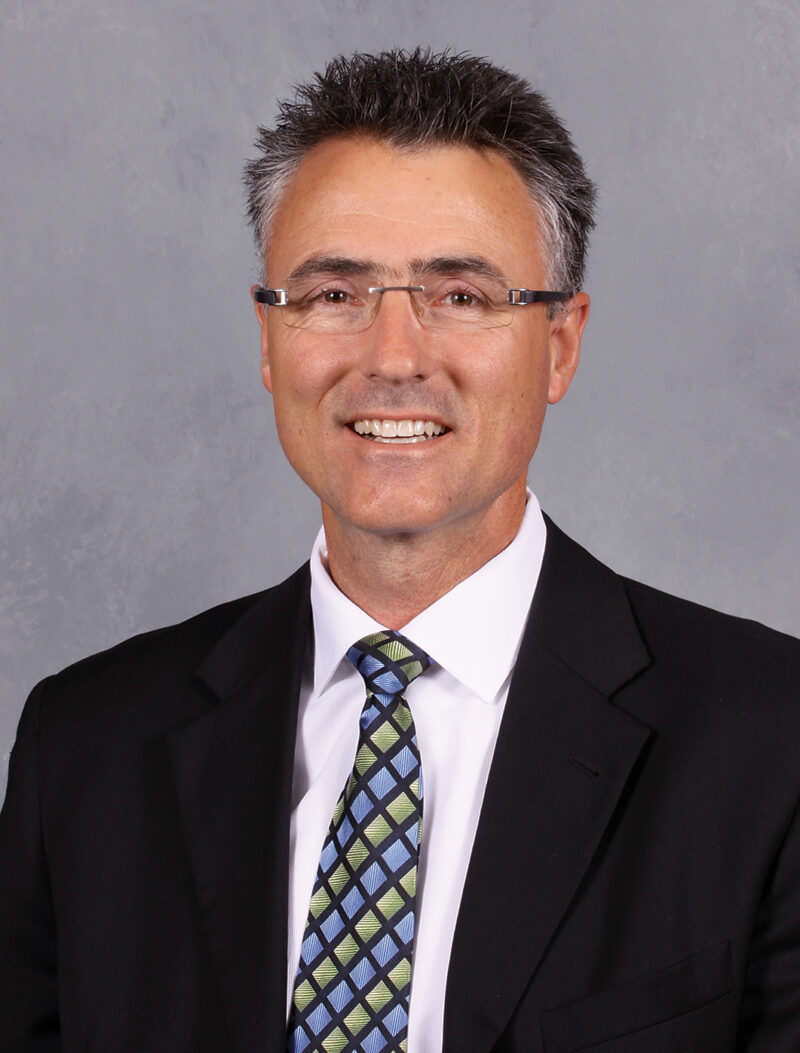 John Bean
President and CEO
John Bean joined Calgary Sports and Entertainment Corporation (CSEC) in January 2010 in the role of Senior Vice President, Finance and Administration and CFO.  Bean was named the Chief Operating Officer of CSEC in September 2013, President in July of 2018 and President and CEO in July 2019.
In his role as President and CEO, Bean is responsible for all aspects of operations for all five teams owned by CSEC including the Calgary Flames of the National Hockey League (NHL), the Calgary Wranglers of the American Hockey League (AHL), the Calgary Stampeders of the Canadian Football League (CFL), the Calgary Roughnecks of the National Lacrosse League (NLL) and the Calgary Hitmen of the Western Hockey League (WHL).
In the summer of 2013, Bean led the restoration and recovery of the Scotiabank Saddledome which was significantly impacted by the floods of 2013. In less than 70 days the entire event level of the Saddledome was stripped down to the concrete and rebuilt in time for the 2013/2014 NHL hockey season.
Mr. Bean is the Lead Governor on the CFL Board of Governors and is a Governor on the WHL Board of Governors and an Alternate Governor on the NHL Board of Governors. In addition, Mr. Bean is a member of the Board of Directors of the Calgary Flames Foundation.
Prior to joining CSEC, Bean, a Chartered Accountant, held a variety of senior executive roles in the oil and gas services industry including Vice President, Finance with CCS Corporation Ltd. and Chief Financial Officer with Hazco Environmental Services Ltd.
Bean was born and raised in Saskatoon and attended the University of Saskatchewan. He and his wife Rhonda moved to Calgary in 1988 where they raised two children.
Mike Moore
Vice President
Mike Moore is in his 25th season in the Western Hockey League and 15th with the Calgary Hitmen. His tenure with the franchise began with a one-year term as assistant general manager in 1997-98. He then served as general manager of the Kamloops Blazers (1998-2004) and Medicine Hat Tigers (2004-05) before spending three seasons as director of athletics with Edge School (2005-08).
His return to the Hitmen for the 2008-09 season saw Moore as Director of Business Operations before adding the title of Assistant General Manager in 2012. Moore moved to the role of General Manager and Vice President of Business Operations in 2013 and was then promoted to Vice President and Alternate Governor in 2017.
Moore is also the Vice President and Governor of the National Lacrosse League Calgary Roughnecks.